Upcoming event
Industry Focus with Saab, Mr. Micael Johansson, President & CEO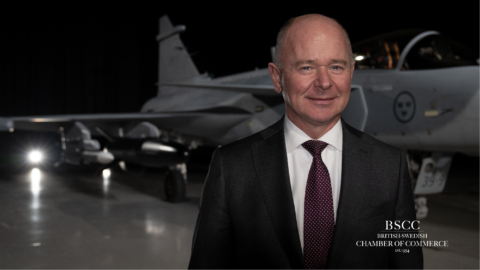 The British-Swedish Chamber of Commerce is delighted to welcome you to this industry focused event with Mr. Micael Johansson, President & Chief Executive Officer of Saab.
With increased geopolitical tensions, accelerating digitalisation of all parts of our society, we are seeing new opportunities and also threats and vulnerabilities emerging. Micael Johansson, Saab CEO, will present emerging trends and what Saab is doing to create the future defence and security capabilities for societies.
An essential part in Saab's strategy is creating closer partnerships in key markets. By building a stronger local presence in markets like US, UK and Australia, Saab is taking aim at accelerating the creation of future defence capabilities by joint innovation in those selected markets.
Welcome to join us as we listen to this anticipated talk by Mr. Johansson.
Date: 18 April 2023
Time: 17.00-19.00 CET
Venue: Olof Palmes Gata 17, 5th floor