THE BSCC BOARDS
The primary decision-making bodies of the Chamber are the Executive Board and the Advisory Board.
THE EXECUTIVE BOARD
The BSCC Executive Board consists of 11 board members and the Secretary General. The Executive Board will be nominated by the Nomination Committee on the basis of their competence and elected by the AGM. All members of the Chamber can be nominated. The aim of the Executive Board will be to operationally support and follow up on the activities of the Chamber and to work strategically with the Chamber staff. The Executive Board will be responsible for signing the Annual Report. The British Ambassador to Sweden is Honorary Chairman of the Board. The current Chairman is Tom Johnstone, former President and CEO of SKF, and current Chairman of Husqvarna, Wärtsilä and Combient and Board member of Investor AB, Volvo Cars and Northvolt.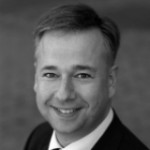 CLAES BERGLUND, VICE CHAIR
THE ADVISORY BOARD
The Advisory board consists of senior representatives from our Patron companies. The role of the Advisory Board is to drive the overall agenda for the Chamber and to constitute a network-within-the-network to actively engage in questions that are important to the Anglo Swedish Business Community. For those that can and would like to, there will continue to be ad hoc committees to address key topics and to engage more members.
THE NOMINATION COMMITTEE
THE LEGAL AND FINANCIAL COMMITTEE