Upcoming event
Breakfast Seminar with Minister of State Amanda Milling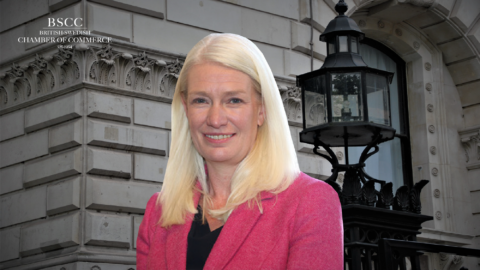 Minister of State in the Foreign, Commonwealth and Development Office (FCDO), Amanda Milling would welcome the opportunity to engage with businesses from the British-Swedish Chamber of Commerce during her visit to Norway and Sweden.
The minister's responsibilities within the FCDO include trade, science & technology, the Arctic and Asia – all areas on which the UK and Sweden should work closely together.
The minister will share her reflections on COP 26, in particular what it means for business and the Race-to-Net-Zero, and is keen to hear perspectives from the BSCC on how collaboration with and innovation in Sweden can contribute to our shared climate goals.
Welcome!
Date: 26 November 2021
Time: 08.00 – 09.00 CET
Venue: Baker McKenzie, Vasagatan 7, 101 23 Stockholm