Tuesday March 26, 2019 5:00 PM to 7:00 PM
In cooperation with Vinge law firm, we are delighted to invite you to
"Update on Brexit"
26 March 2019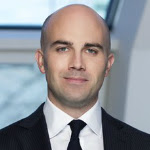 Erik Lagerlöf
Lawyer, Vinge law firm, and
Adjunct Professor, Stockholm School of Economics
Recent events in the UK have thrown doubt over the scheduled date of the British departure from the EU and how the parties may move forward from hereon. But Brexit is still meant to mean Brexit and companies exposed to the UK must prepare for immediate consequences of various Brexit scenarios and consider long term commitments.
Where in the Brexit process are we now, what are the effects in a short and long term perspective and how should risks and opportunities be addressed? Erik Lagerlöf, a lawyer at Vinge law firm and adjunct professor at the Stockholm School of Economics, will provide the latest updates and analyse what the British exit entails.
The session will be moderated by Rickard Ydrenäs, Ydrenäs Communications.
Date: 26 March 2019
Time: 17.00-19.00
Venue: NatWest Markets, Strandvägen 1, Stockholm
In cooperation with: