Members
Knowledge from our Network: Maria Lindbom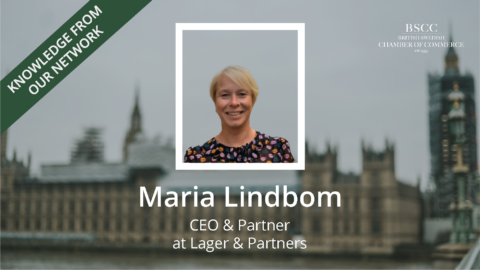 What is your company's expertise, what can your company assist other members with?
"Lager & Partners is a leading executive search firm focusing on the financial sector in Sweden. We work with recruitment to management positions, qualified specialists and offer advisory services and support to owners and management in relation to human resources. Our clients include Swedish and international companies and institutions."
How have you, and your industry been handling the pandemic?
"The pandemic has not had significant impact on professional's desire to take on new roles and we have, after some weeks of very low activity in beginning of the pandemic, seen increasing demand for our search services. Not only is there a continued appetite for the best talent, but people are spending some of this rare time in history contemplating their future and considering a career leap."
Which previous industries have you worked in?
"I started my career in a corporate treasury in the early 1990s. After five years I joined my first, out of three different, international corporate banks. As a headhunter and recruiter specialising in finance, one could say I have actually spent my whole career in finance."