Members
Knowledge from our Network: Alexander Goodwille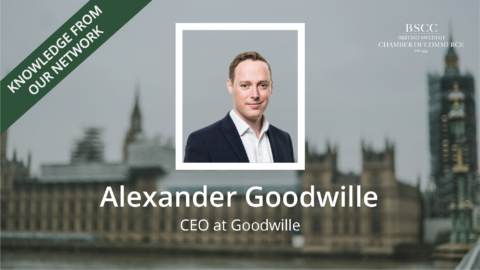 What is your company's expertise, what can your company assist other members with? 
"Goodwille offers professional business services for Swedish businesses looking to enter, grow or scale into the UK. That includes help with Corporate Governance, Finance, HR, Payroll & Virtual Offices to ensure the clients UK operation is properly administered, managed and monitored – all seamlessly coordinated through one company."
How are you and your industry handling the EU Exit?
"Many of our clients with HQ's in Sweden are asking questions on how they can continue to do business in the UK post-Brexit. From our perspective, people can make preparations around people & workforce planning, but there remain many unanswered questions around the import and export of goods across borders. From our side, we are keeping up to date on the information that gets confirmed and continue supporting our clients in any relevant measures they need."