Upcoming event
Industry Focus with SEB, Johan Torgeby, President & CEO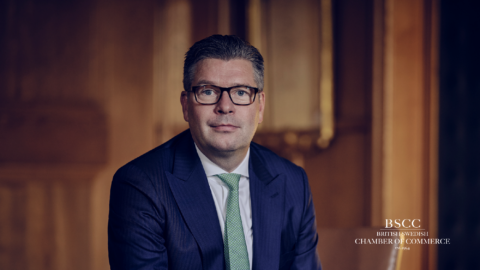 The British-Swedish Chamber of Commerce is delighted to invite you to an Industry Focus with Johan Torgeby, President and CEO of SEB.
Johan Torgeby is since 2017 the President and Group Chief Executive Officer of Skandinaviska Enskilda Banken (SEB). Mr. Torgeby has 25 years of banking and financial services experience and holds a Bachelor of Science in Economics from Lund University, Sweden.
Prior to his appointment to his present position, Mr. Torgeby has held numerous positions within SEB's Large Corporates & Financial Institutions division, and in 2014 he was named Co- Head of the division and member of SEB's Group Executive Committee. Prior to joining SEB in 2009, Mr. Torgeby worked nine years at Morgan Stanley & Co Investment Banking in London and three years at Robur Asset Management in Stockholm.
Mr. Torgeby also serves as member of the boards of Nasdaq Inc., the Institute of International Finance, the Swedish Bankers' Association and Mentor Sweden.
Date: 8 November 2023
Venue: Kungsträdgårdsgatan 8, 111 47 Stockholm
Time: 08.15-09.30 CET