Upcoming event
Financial Forecast hosted by Handelsbanken and Schroders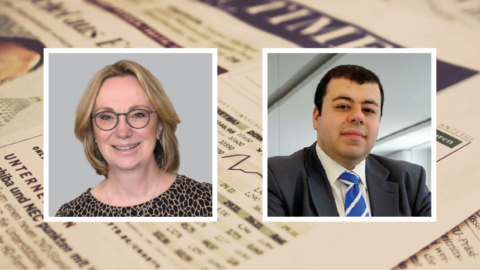 The Global Economy will recover – but how quickly? There is still a lot of uncertainty surrounding the global economic and financial recovery. Will a vaccine be enough for the world to recover? And will the Nordic countries continue to do better, in economic terms, than many other countries? Find out on at this Webinar, on 28 January 2021 at 10.00 CET.
The British-Swedish Chamber of Commerce is delighted to welcome you to this Financial Forecast hosted by Handelsbanken and Schroders. At this webinar, Christina Nyman, Chief Economist at Handelsbanken and Azad Zangana, Senior European Economist and Strategist at Schroders, will share a Financial Forecast in light of the ongoing Covid-19 pandemic and other disruptive macroeconomic events.
Azad Zangana is a Senior European Economist & Strategist at Schroders, which involves formulating the house view on the UK and Eurozone economies. He joined Schroders in 2009 and is based in London.
Christina Nyman holds a M.Sc. in Economics from Stockholm University and is the Chief Economist at Handelsbanken. Christina has held several senior positions at SHB and before joining the bank was Head of the Forecast Division at the Swedish Riksbank.
Date: 28 January 2021
Time: 10.00 – 11.00 CET
Venue: Virtual Event