Upcoming event
Cyber Security webinar, with Kevin Brown, Managing Director of BT Security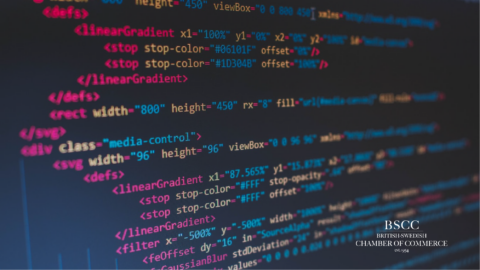 The British-Swedish Chamber of Commerce is delighted to welcome you to this Virtual Afternoon Seminar at 16.00 CEST on Monday 10 May, on Cyber Security, with Mr. Kevin Brown, Managing Director at BT Security.
Kevin Brown was appointed as managing director of BT Security in November 2018, with responsibility for all elements of their global security activity. He reports to BT's CEO. In his role, he makes sure that BT Security have the right policies and systems in place to keep the company's assets – whether physical, logical or information – secure from attacks.
Following the initial presentation by Mr. Kevin Brown, Christina Liljeström, Secretary General of the British-Swedish Chamber of Commerce, will moderate a Q&A-session. A warm welcome!
Date: 10 May 2021
Time: 16.00 – 17.00 CEST
Venue: Virtual Event, Zoom