Upcoming event
Supply Chains Reimagined – A discussion in light of Covid-19 and other disruptive events in the world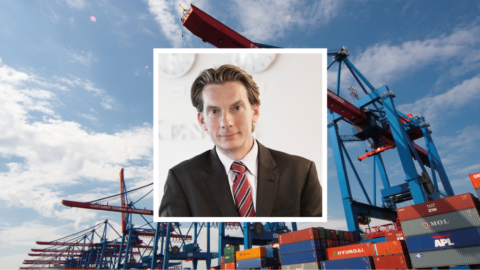 Supply chain diversification has been an issue of interest for some time due to the movement around the world. Many of the changes we are seeing today started some time ago. Now, companies are becoming more cognisant of weaknesses in their supply chain. As businesses assess their operational capacity for recovery in order to recalibrate during and post pandemic, it is crucial to take a holistic view and understand the specific global trends arising from the threefold pressures of Covid-19, trade wars and the increasing politicisation of trade.
The British-Swedish Chamber of Commerce is delighted to welcome you to this Webinar and Q&A hosted by Baker McKenzie, on 3 December at 10.00 CET. At this event, Mattias Hedwall, Head of Baker McKenzie's Global International Commercial & Trade Group, will lead a discussion on supply chains reimagined, in light of the ongoing pandemic and other disruptive events taking place around the globe.
Mattias Hedwall heads Baker McKenzie's Global International Commercial & Trade Group and supervises the International Commercial & Trade Group in Stockholm. He joined Baker McKenzie in 1996 and has more than two decades of legal experience. Mattias has for many years been on the Stockholm office's board of directors and is currently the chairman of the board. Mattias has authored a number of articles on Swedish and International Business and Commercial law, and has published a handbook on commercial contracts. He gives presentations and trainings on focus areas where he is experienced. Mattias supervises the Baker McKenzie co-operation with the Stockholm School of Economics.
Date: 3 December 2020
Time: 10.00 – 11.00 CET
Venue: Virtual Event