"Sustainable Investing: AP-funds and a Corporate perspective"
Thursday March 14, 2019 5:00 PM

In cooperation with Första AP-fonden, we are delighted to invite you to
"Sustainable Investing: AP-funds and a Corporate perspective"
14 March 2019
John Howchin
Secretary General,
AP-fund Council on Ethics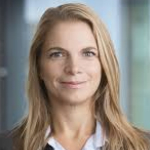 Sandra Åberg
Director of Investor Relations,
Essity
Institutional investors play an increasingly important role in Global sustainability, and Sweden has been at the forefront of this trend. Listen to John Howchin, AP Fund Council of Ethics, and Sandra Åberg, Essity, speak about recent changes, and the mutual benefits for investors and corporates.
Date: 14 March 2019
Time: 17.00-19.00
Venue: Första AP-fonden, Regeringsgatan 28, Stockholm
Please note that seats are limited.
In cooperation with: