"Hays Sponsorship of Manchester City – A Powerful Business Builder"
Wednesday October 11, 2017 5:00 PM

In cooperation with Hays we are delighted to invite you to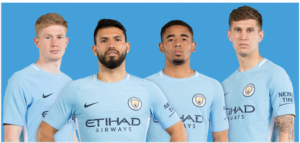 "Hays Sponsorship of Manchester City
– A Powerful Business Builder"

Hays is delighted to invite you and a guest to a thought provoking seminar with Sholto Douglas-Home, Chief Marketing Officer of Hays.
During the seminar Sholto will explain the rationale for Hays' sponsorship of Manchester City and he will share behind-the-scenes insight into why the Hays Plc Board sanctioned the deal – which is unique in the recruitment industry.
After the seminar we will have some food and drink plus a competition where you can win two tickets* to the Manchester City vs. Manchester United game in the UK!
Speaker: Sholto graduated in Management Sciences from Warwick Business School. He is a Fellow of the Chartered Institute of Marketing and a Fellow of the Marketing Academy; a former Chair of the Marketing Group of Great Britain; and sits on the Council of the Society of British Advertisers.
*flight and accommodation is not included
Date: 11 October 2017
Time: 17.00-19.30
17.00 Registration
17.30 Seminar
18.30 Drinks reception
Venue: Hays, Stureplan 4C, Sturegallerian 6th floor, Stockholm
In cooperation with: