Thursday October 18, 2018 6:20 PM

We are delighted to invite you to an evening at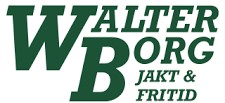 Welcome to an evening event at Walter Borg in Stockholm. We will listen to Alexandra Rudbeck, educated at West London Shooting School, who will speak about shooting, techniques and how to become a better shot. During the evening there will be a raffle of a signed copy of Alexandra Rudbecks book "Toppa ditt hagelskytte" and also gifts from House of Cheviot.
Following the presentation you will have the exclusive opportunity to look at Walter Borgs Autumn Auction, which will take place on 28 October. There will be a 20% discount on all clothes, boots and bags during the evening.
Welcome to bring a friend to this social gathering. Drinks and snacks will be served.
Date: 18 October 2018
Time: 18.30-20.00
Venue: Walter Borg, Kungsgatan 57B, Stockholm
Please note that seats are limited.