"Coming together to crack financial crime"
Tuesday April 9, 2019 7:30 AM to 8:45 AM
In cooperation with PA Consulting, we are delighted to invite you to
"Coming together to crack financial crime"

9 April 2019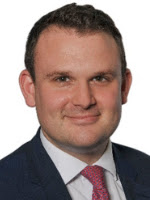 Richard Grint

Head of Financial Crime, PA Consulting
Financial crime is one of the biggest challenges facing society and economies. Organised crime uses the financial system to move its money secretly and illegally. Criminals use financial services to launder the proceeds of counterfeiting, fraud, human trafficking, bribery and corruption. Financial crime is a global problem and the Nordics are no exception. Up to 80 billion dollars a year is estimated to be laundered by criminals through major Nordic banks. The only way to tackle financial crime is for financial services to better collaborate with the public sector using smarter technology.
Welcome to a breakfast where Richard Grint, PA Consulting's Head of Financial Crime Consulting, shares the elements that are essential to underpin a new approach for collaboration to turn the tide of financial crime.
Date:  9 April 2019
Time: 7.30-8.45
Breakfast will be served from 7.30 and the presentation begin at 7.45.
Venue: PA Consulting Group, Jakobsbergsgatan 17, 7tr, Stockholm


Sign up here for the event
Please note that the BSCC is a non-profit and membership organisation. If you are not a member of the Chamber and would like to attend the event, please contact Cecilia Stråberg. 



In cooperation with: