Monday May 20, 2019 5:00 PM to 7:00 PM
Dear BSCC members,
We cordially invite you to the 65th Annual General Meeting of the British-Swedish Chamber of Commerce on Monday, 20 May 2019, at 17.00 at the British Ambassador's Residence.
The Annual General Meeting will commence at 17.00 sharp followed by Keynote Speaker Mr Paddy McGuinness, Brunswick Senior Adviser and former Deputy UK National Security Adviser for Intelligence, Security and Resilience.
Following the presentation H.E. Ambassador Mr David Cairns has the pleasure of inviting you all to a summer reception at the British Ambassador's Residence.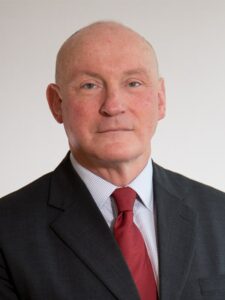 Mr Paddy McGuinness
Brunswick Senior Adviser and
former Deputy UK National Security Adviser for Intelligence,
Security and Resilience
Date: 20 May 2019
Time: 17.00-19.00
Venue: the British Ambassador's Residence, Laboratoriegatan 8, Stockholm