"Brexit – the Voices of European Business"
Monday October 23, 2017 5:00 PM to 7:00 PM

In cooperation with ICC Sweden, we are delighted to invite you to
"Brexit – the Voices of European Business"
Welcome to a discussion on Brexit from a European/Swedish business- and political perspective. The distinguished panel will talk you through their respective areas of expertise and invite you to take part in the discussion.
Speakers:
Anne-Marie Martin, CEO, COBCOE
Maria Rosander, Deputy Director General and Head of EU Affairs, Ministry of Enterprise and Innovation
Anneli Wengelin, Senior Adviser International Trade Policy and Trade Facilitation, Kommerskollegium
The COBCOE report has been published to help negotiators and government officials to understand the realities of the complex business relationships in Europe.
Date: 23 October 2017
Time: 17.00-19.00
17.00 Registration
17.30 Seminar
18.30 Networking Reception
Venue: Linklaters Advokatbyrå, Regeringsgatan 67, Stockholm
In cooperation with: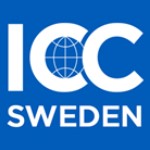 Hosted by: