March 2019
Sunday
Monday
Tuesday
Wednesday
Thursday
Friday
Saturday

1

2

3

4

5

6

7

8

9

10

11

12

13

14

15

16

17

18

19
20

21

22

23

24

25

26

27

28

29

30

31
Tuesday April 2, 2019 5:00 PM
In cooperation with AFS, Grant Thornton, AmCham, the French Chamber of Commerce, the Swiss Chamber of Commerce, the Dutch Chamber of Commerce, and the Scandinavia Gay and Lesbian Chamber of Commerce, we are delighted to invite you to
"Preparing global leaders in a modern world"
2 April 2019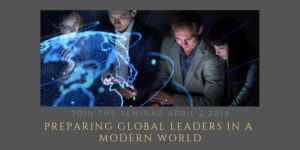 BUILDING BRIDGES BETWEEN CULTURES AND GENERATIONS
We invite global leaders and future global leaders from all generations to:
meet and share experiences of intercultural learning from young leaders in different types of leadership in the gig economy, in entrepreneurship and in corporations
prepare global leaders for tomorrow
prepare global companies for young leaders
The seminar will be interactive with discussions in small groups as well as a panel.
Date: 2 April 2019
Time: 17.00-19.30
There will be a drinks reception after the seminar.
Venue: Grant Thornton, Sveavägen 20, Stockholm
If the event is "sold-out", please contact Cecilia Stråberg
Please note: select the Chamber you are a member in when you register for the event.
In cooperation with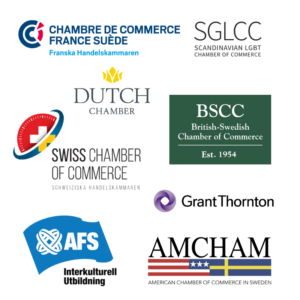 Sponsored by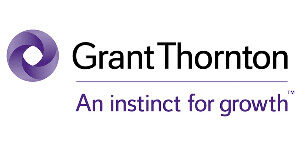 ---
Peter Bodin,
Global CEO, Grant Thornton
Peter Bodin is Global CEO of Grant Thornton, a global accounting organisation with about 50,000 people in over 130 countries. Peter is responsible for global leadership and management, including the implementation and execution of the global strategy. Peter Bodin became Global CEO on 1 January 2018 after 16 years leading Grant Thornton Sweden. He has served as an adviser on the Board of several companies in different industries and with various ownership structures.
Manon, Escoula,
Tefal OBH Nordica
Manon Escoula graduated last year from Grenoble Management School (GEM) where she studied international management courses. She is now working as a Product Manager in OBH Nordica, the Nordic subsidiary of Groupe SEB, worldwide leader in Small Household Equipment. She has already worked in other marketing positions for the company these last 2 years in both the headquarters in France and the Spanish subsidiary.
Juliette Joly-Le Gouic,
Exchange student from France
Juliette Joly-Le Gouic is 16 years old and comes from the West of France. She is currently an AFS exchange student for one year in Enskede and lives with a Swedish host family and goes to High School here. Her hobbies are surfing, swimming and playing the piano. Juliette is very curious and open minded with all her subjects. She wanted to go on the AFS program because "I would like to live one year to meet new people, a new culture, a new country and learn a new language. I really want to do my own experience and finally realize one of my dreams which is to live abroad".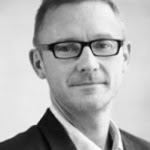 Niclas Karlsson,
CEO GSK Sweden
Niclas Karlsson started at the company as a pharmaceutical advisor in 1997 and has recently worked as Sales Force Compensation Lead for GSK Europe. He has also been CEO for COmmercial Excellence within GSK Europe, commercial director for Primary Care, Hospital Care, Vaccines and External Affairs within GSK Sweden.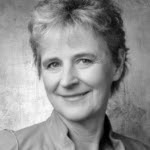 Margareta Neld,
Chair of the Board, AFS Intercultural Programs Sweden
Margareta Neld is a management consultant, entrepreneur, experienced board executive, and author based in Stockholm. She was named Chairman of the Swedish AFS Intercultural Programs in 2016, and has deep knowledge of intercultural management and diversity. She founded and led for ten years Women In Progress, a board program and education for women in leading positions. SHe was an exchange student in the United States with AFS and will moderate the panel discussion.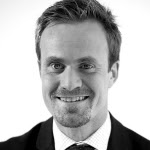 Håkon Vist,
CEO Veolia Nordics
Håkon Vist is heading the Nordic operations of Veolia, the global leader in optimized resource management. With nearly 169 000 employees worldwide, Veolia designs and provides water, wast and energy management solutions that contribute to the sustainable development of communitied and industries. Prior to joining the Veolia Group, Håkon was a consultant to the World Bank and the European Commission. He has lived and worked in six countries and speaks as many languages.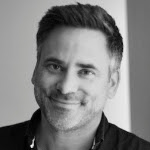 Mathias Wikström,
Founder of Doconomy and Chair of RKB Communication
Mathias Wikström is an international creative strategist and Founder of Doconomy and Chair of RKB Communication. He also serves as the personal advisor to a select few CEOs in sectors of Finance, FMGs and Digital. Mathias focuses on sustainable strategies in global businesses in Europe and Asia. He was an exchange student as a 15 year old to the US and has also studied in Germany and France.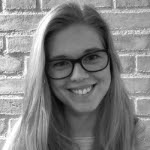 Linnea Ymsén,
returnee USA 2013-2014
Linnea Ymsén is studying psychology at The University at Karlstad. She has been a board member at the sports association at the university and last year she helped organize Sweden's biggest sport event for university students. Linnea was an exchange student in Houston, Texas 2013-2014. Since then she has been a volunteer for AFS. Most of her experience is from organizing and leading camps for exchange students as well as leading workshops in schools and for volunteers. She is part of Swedish Pool of Trainers and she really enjoys teaching others about intercultural learning – "that is a way to deepen my own knowledge".