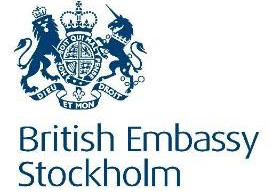 PRESSMEDDELANDE
Brittiske Honorärkonsul Lars Wiklund utnämnd till hedersmedlem i Brittiska imperiorden
Hennes Majestät Drottning Elizabeth II har med glädje godkänt Lars Wiklund utnämning till hedersmedlem i Brittiska imperiorden (Most Excellent Order of the British Empire, MBE) i erkännande av hans tjänster för brittisk-svenska relationer.
Lars Wiklund utsågs till brittisk honorärkonsul i Göteborg i maj 2007.
Som honorärkonsul har Lars främjat Storbritannien i västra Sverige. Lars har visat ett stort engagemang för det omfattande brittiska samfundet i Göteborg, som kan spåra sitt ursprung tillbaka till grundandet av staden 1621. Han har även stött aktiviteterna i St Andrews anglikanska kyrka, den brittiska klubben, den engelska skolan i Göteborg och den Kungliga brittiska legionen med energi och entusiasm samt hedrat minnet av brittisk- och samväldesmilitär som är begravd på Kvibergs kyrkogård.
Lars har även arbetat för att stödja och stärka affärs-, tekniska och kulturella förbindelser mellan Storbritannien och Sverige. Genom sina relationer i näringslivet har han stött stora svenska investeringar i Storbritannien och hjälpt brittiska företag att exportera sina varor och tjänster till Sverige. Han har även spelat en aktiv roll i den brittisk-svenska handelskammaren.
Lars Wiklund tar emot sin utnämning under en ceremoni på den brittiske ambassadörens residens i Stockholm den 7 september.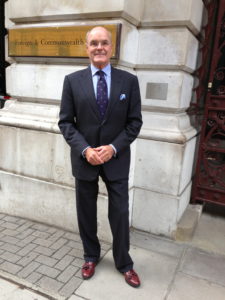 Lars Wiklund vid Foreign and Commonwealth Office (brittiska utrikesdepartementet) i London